Career Center
Job Seekers, Welcome to NMMS Healthcare Career Center
Assistant Professor
Dignity Health
Assistant Professor
Details
Posted:
April 16, 2021
Location:
Salary:
Open
Type:
Full Time
Discipline:
Physicians/Surgeons
Preferred Education:
MD/DO

Assistant Professor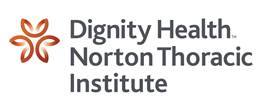 Location
Facility:
Norton Thoracic Institute at St. Joseph's Hospital and Medical Center 
Address:
500 W Thomas Rd. 
300 


Phoenix

,

AZ

85013 

Opportunity Criteria
Specialty:

Assistant Professor

 
Candidate Type:
MD, DO 
Visas Accepted:
H1
Loan Repayment:
Salary Range:
Employment Type:
Bonus Offered:
Assistant Professor in Phoenix, AZ
Position Title:

 

Assistant Professor
Position Summary: 
Initiates and perhaps already conducts an independent line of original research study that has the potential to garner or already has obtained peer-reviewed, extramural support and that has promise to receive international recognition. Writes and has published peer-reviewed, original research reports.
Is in initial stages of producing original research or clinical care of high quality.
Skilled in a research and/or clinical specialty.
Successfully launches an extramurally-funded research program
Contributes to efforts to obtain grant funds to help support others and core functions.
Develops skills in critical evaluation of research programs and proposals
Delivers well-done research seminars and work-in-progress reports to the local community
Acts as a good role model for students, postdoctoral trainees, research technicians or nurses, and interacts positively with support and administrative staff.
Is familiar with resources available in the institution and locally.
Compensation:
We are offering a competitive salary and generous benefits package that includes premium-free insurance options, a matched 403b, employer-funded pension plan, relocation allowance for eligible physicians, CME benefit, and malpractice insurance.
Requirements:
Two (2) years of experience following the Ph.D., M.D. or D.SC. degree in a field related to current area of research required. Experience writing grant applications for support of own work and supervising more junior trainees preferred. Laboratory skills and techniques execution and development required. Mathematical, scientific, reasoning, and oral and written communication skills adequate to launch a viable, productive and extramurally-funded research program required.
Experience in cancer genetics, gene expression and/or tumor immunology highly preferred
About Dignity Health Norton Thoracic Institute - Phoenix
Norton Thoracic Institute (NTI) offers comprehensive diagnosis and treatment services for thoracic diseases, including lung, esophageal, and chest disorders.
Our teamwhich includes specialists in thoracic surgery, radiology, gastroenterology, pulmonology, rehabilitation, speech pathology, and pathologywill work with you to determine the best course of treatment for your condition. Our state-of-the-art facilities allow us to offer both medical and surgical treatment options for our patients.
Norton Thoracic Institute also has the second-largest center for lung transplantation in the country, and with the streamlined processes at NTI, waitlist times are significantly shorter than youll find at other treatment centers.
The Thoracic Surgeons at NTI are using cutting edge technology to provide minimally invasive thoracic surgery to patients referred to our practice. Each patient will be evaluated for the most appropriate surgical approach that is individualized to their condition.

St. Josephs Norton Thoracic Institute recently completed its 900th lung transplant. The lung transplant program, which launched in April 2007, cares for approximately 1,000 post-transplant patients and ranks fourth in the nation for overall lung transplant volume. In addition, the program is recognized by the Scientific Registry of Transplant Recipients (SRTR) as the only center within the top-five lung transplant volume hospitals (and in Arizona) to achieve the highest possible quality marks for lung transplants (measured as survival on the waitlist, getting a transplant faster, and 1-year lung survival). Congratulations to the lung transplant team and to the many individuals throughout the hospital who support the transplant program.
About St. Joseph's Hospital and Medical Center
We are incredibly proud to be a nationally recognized center for quality quaternary care, medical education, and research. St. Joseph's includes the internationally renowned Barrow Neurological Institute, Norton Thoracic Institute, Dignity Health Cancer Institute, Ivy Brain Tumor Center, and St. Joseph's Level I Trauma Center (which is verified by the American College of Surgeons). The hospital is also a respected center for high-risk obstetrics, neuro-rehabilitation, orthopedics, and other medical services. St. Joseph's is considered a sought-after destination hospital for treating the most complex cases from throughout the world. Every day, approximately 20 percent of the hospital's patients have traveled from outside of Arizona and the United States to seek treatment at St. Joseph's.
U.S News & World Report routinely ranks St. Joseph's among the top hospitals in the United States for neurology and neurosurgery.  Also, St. Joseph's boasts the Creighton University School of Medicine at St. Joseph's and a strategic alliance with Phoenix Children's Hospital.
St. Joseph's Hospital and Medical Center has consistently been named an outstanding place to work and one of Arizona's healthiest employers.  Grow your career with one of Arizona's Most Admired Companies.
About Phoenix, AZ
Like its legendary namesake rising out of the ashes, the greater Phoenix area has emerged as one of the bright metropolitan areas of the 21st century. The Phoenix area encompasses more than 20 incorporated cities, including Glendale, Scottsdale, Tempe and Mesa, and all serve as a timeless Southwestern backdrop to the spirit of Puebloans, cowboys, miners and visionaries. Recently, the Census Bureau named Arizonas Maricopa County, which includes the greater Phoenix metro area, the county with the nations highest annual population growth. Home to more than 6 million residents where everyone has a sunny disposition, the Phoenix area also ranks as the fifth-largest city in the United States. Phoenix is a premier destination offering the best of both worlds: a growing and diverse economy and a great place to live with more than 300 sun-filled days a year and an almost endless supply of attractions including:
189 city parks, 33,000 acres of desert preserves and 200 miles of trails
Host to MLB Spring Training and the annual Fiesta Bowl!
Home of the Phoenix Open and 200 golf courses
Professional sports teams including the Arizona Diamondbacks and the Arizona Cardinals.
Host to 5 Fortune 500 company headquarters
The Best Mexican Food North of the Border!
Affordable housing and cost of living
A family-friendly area, with the Childrens Museum of Phoenix, ample youth sports and athletic leagues, the Challenger Space Center Arizona, a wide variety of school options, including public, private, magnet and charter, the Phoenix Zoo, large water parks, SEA LIFE Arizona, and many more!
The Phoenix area is also a destination for people from all over the world to receive outstanding healthcare. This is particularly true of Dignity Healths St. Josephs Hospital and Medical Center - home to the world-renown Barrow Neurological Institute and The Norton Thoracic Institute - #1 lung transplant program in the U.S. - as well as many other world-class healthcare services and teaching programs.
Contact Information
625619JL
Internal Number: 625619JL
To inquire about or apply for an opportunity, please contact: providers@dignityhealth.org
We know that humankindness is powerful medicine. After more than a century of experience, we've learned that modern medicine is more effective when it's delivered with compassion. We are successful because we know that the word care is what makes health care work. At Dignity Health, our humankindness is extended to every member of the team. We take a holistic approach to letting our people know that they truly matter.
We chose the name Dignity Health because the value of dignity is woven into the fabric of our culture. Our mission, vision and values were all formed out of the recognition of the inherent dignity of each person. It also represents our commitment to delivering excellent medical care to all, to advocating on behalf of the poor and to partnering with others to improve the quality of life.
We offer a supportive, collegial environment, with a staff that's passionate about bringing the very best practices to patient care. We are an organization committed to facility infrast...ructure, the latest technology and effective communication. Most of all, you will discover the spirit, idealism and family-friendly environment that comes with a mission driven, not-for-profit healthcare organization.
"Hello humankindness starts with the proven idea that human connection leads to better health."
Show more
Show less
BACK TO TOP
Powered By